In the webshop of Yellow Webshop you can buy cheaply and with an extensive and varying range: Electronics - Household & White Goods - Clothing & Shoes - Toys - Christmas & Party - Sports and Leisure - Garden and DIY - Living & Working.
Summer or winter; there is always a reason to shop at Yellow Webshop. Household products, Parasols, Garden furniture, Artificial Christmas trees, Toys/Candy, Drugstore and Do-it-yourself... you can buy it all at Yellow Webshop.
Enjoy online shopping at Yellow Webshop !!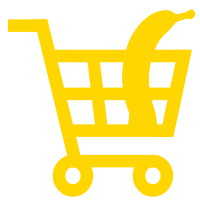 Read more